RecommendMail Facebook Twitter LinkedIn
Laser Distance Sensors for long measuring ranges and millimeter accuracy
Proven technology for measuring distances and positions – ready to integrate in industrial applications.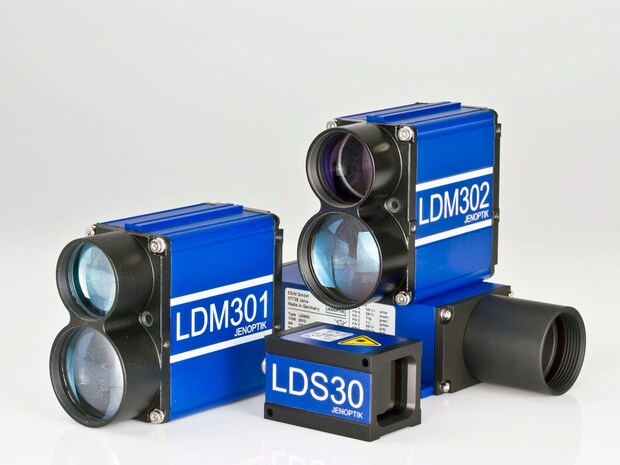 Jenoptik laser distance sensors monitor or measure distances or object lengths, provide positional location, and determine fill levels from a few centimeters up to three kilometers in a non-contact fashion. These distances are measured with an accuracy of up to one millimeter and at a output rate of several thousand readings per second. The measured object can be a solid, energy absorbing or radiating hot body. Especially measurements on natural surfaces with low reflectivity are also possible. The laser distance sensors even can measure distances to or from moving objects.

The industry-proof housing with compact footprint and industry standard interface options make the laser distances sensors ideal for integration into your automation and process control systems. The distance sensors are available with RS-232, RS-422, Profibus, or SSI interfaces and bus systems. Along with digital switching and analog output the sensors easily adapt into automation environments. The ruggedized housing with integrated heating enables installation where needed – even in harsh industrial environments.
LDM7x series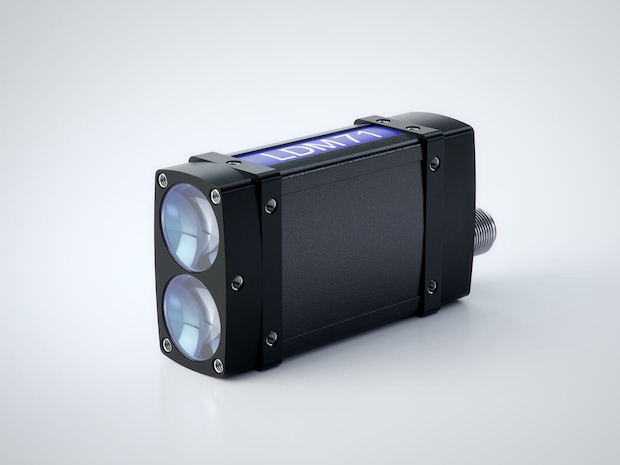 up to 40 kHz measurement rate
up to 270 meter measurement range
operating temperature between -40 °C and +60 °C
pulse-mixing-method
LDS30 series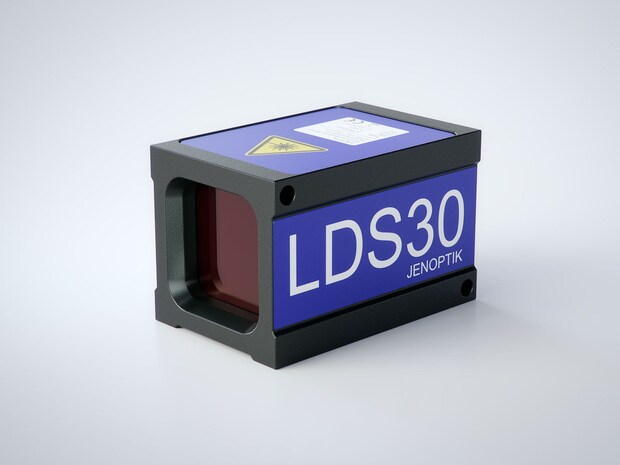 up to 30 kHz measurement frequency
up to 30 meter measurement range on surfaces with 10 % reflectance
extremely compact, lightweight, case-hardened housing
resistant to impact and shock associated with industrial applications
time-of-flight method
LDM301 series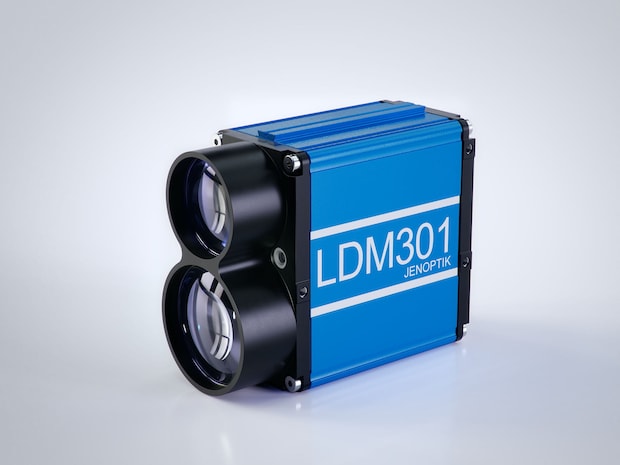 up to 3000 meter measuring range
EMI-hardened housing, O-ring-sealed
water and abrasion resistant for use in harsh environments
measuring moving objects with a reflectance of 6 % at distances of 200 meter
LDM4x series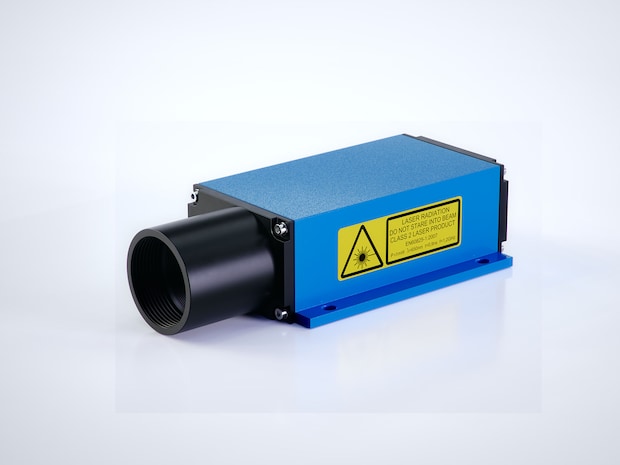 up to 150 meter measurement range
up to a few millimeters accuracy
up to 50 hertz measurement rate
measures 30 meter distances on natural surfaces with millimeter precision
phase comparison method
Choose a Laser Distance Sensor that matches your requirements:
LDM71 laser distance sensor series – ideal for scanning systems
LDS30 laser distance sensor series – compact and fast
LDM301 laser distance sensor series – fast measurement of long distances
LDM4x laser distance sensor series – precise and proven workhorse
Benefits
Powerful and fast: measure distances of up to three kilometers with up to 40 kilohertz.
Flexible: measure on natural surfaces, either moving or stationary, radiating hot or cold.
Precise and efficient: measure with almost millimeter accuracy and in a non-wearing, non-contact fashion.
Reliable and robust: dependable use in a wide range of harsh industrial environments.
Easy to integrate: simple to install thanks to standard interfaces and compact design.
Applications
Automation: level measurement, process control
Industrial metrology: non-contact distance, length, and height measurement
Transport and logistics, conveyor technology: distance and height measurement, vehicle detection, collision avoidance
Steel production and rolling mills: process control, detection, position measurement and thickness measurement for slabs
Scanning systems: fast distance measurement
Do you have questions? Please contact us for more information.