RecommendMail Facebook Twitter LinkedIn
Laser Distance Sensors for long measuring ranges and millimeter accuracy
Laser Distance Sensors for long measuring ranges and millimeter accuracy
Jenoptik laser distance sensors monitor or measure distances or object lengths, provide positional location, and determine fill levels from a few centimeters up to three kilometers in a non-contact fashion. These distances are measured with an accuracy of up to one millimeter and at a output rate of several thousand readings per second. The measured object can be a solid, energy absorbing or radiating hot body. Especially measurements on natural surfaces with low reflectivity are also possible. The laser distance sensors even can measure distances to or from moving objects.
The industry-proof housing with compact footprint and industry standard interface options make the laser distances sensors ideal for integration into your automation and process control systems. The distance sensors are available with RS-232, RS-422, Profibus, or SSI interfaces and bus systems. Along with digital switching and analog output the sensors easily adapt into automation environments. The ruggedized housing with integrated heating enables installation where needed – even in harsh industrial environments.
Benefits
Powerful and fast: measure distances of up to three kilometers with up to 40 kilohertz.
Flexible: measure on natural surfaces, either moving or stationary, radiating hot or cold.
Precise and efficient: measure with almost millimeter accuracy and in a non-wearing, non-contact fashion.
Reliable and robust: dependable use in a wide range of harsh industrial environments.
Easy to integrate: simple to install thanks to standard interfaces and compact desig
Applications
Automation: level measurement, process control
Industrial metrology: non-contact distance, length, and height measurement
Transport and logistics, conveyor technology: distance and height measurement, vehicle detection, collision avoidance
Steel production and rolling mills: process control, detection, position measurement and thickness measurement for slabs
Scanning systems: fast distance measuremen
Laser Distance Sensors for long measuring ranges and millimeter accuracy
LDM 4x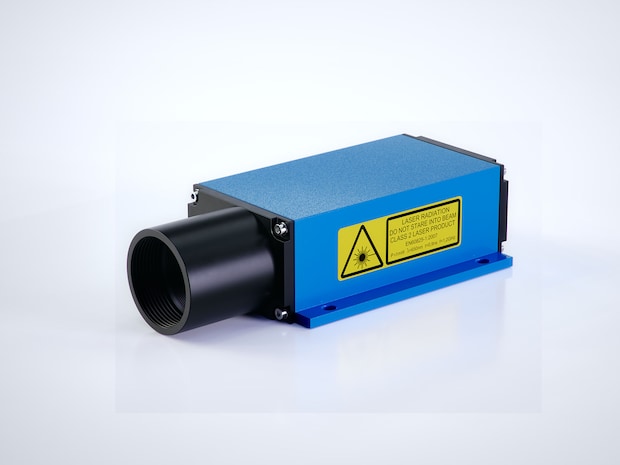 The laser distance sensors of the LDM4x product family measure distances of up to 150 meters with a measuring rate of up to 50 Hertz. The proven phase comparison measuring method enables measurement with almost millimeter accuracy within this measuring range. Within a measuring range of 30 meters, the laser distance sensor measures distances to natural surfaces to millimeter accuracy. The sensor measures contact-free and wear-free. In harsh industrial use, the robust and hardened housing protects the laser distance sensor from environmental influences such as dust and splash water.
LDM 7x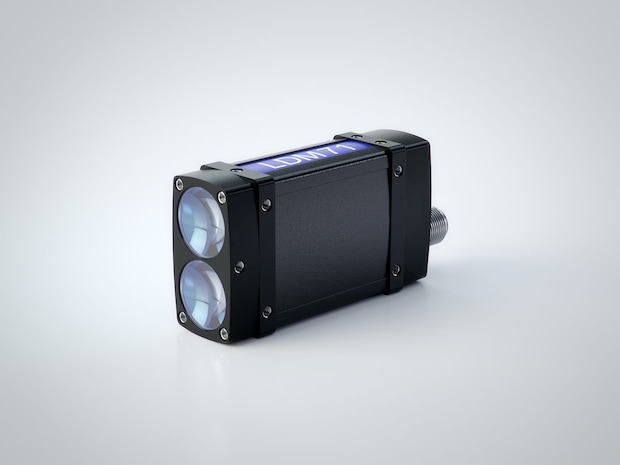 The compact distance sensor modules of the LDM7x series are designed for system integrators as well as OEM customers who want to use the measuring characteristics of the proven LDM71 product series in their own sensor systems or customer-specific automation solutions. Thus, we offer the right solution for a wide range of applications. With their high measuring frequency, the sensor modules are particularly suitable for scanning systems, such as 2D or 3D LiDAR scanners for monitoring or positioning tasks.
LDM301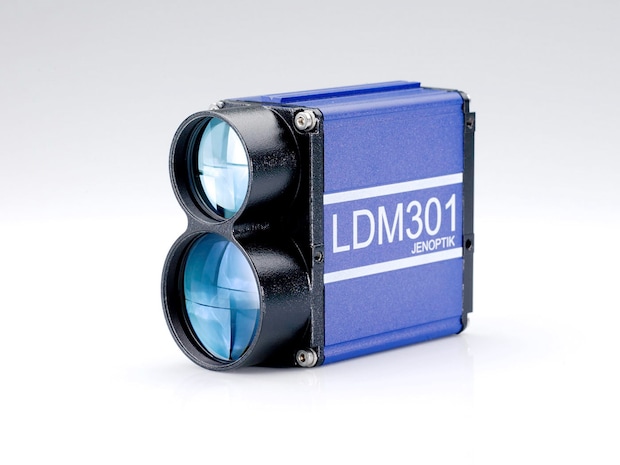 The laser distance sensors of the LDM301 series use the pulse transit time measurement method to measure distances up to 300 meters on natural surfaces and up to 3,000 meters on reflective surfaces. The fast measurement method with measurement rates up to 10 kilohertz thus also enables precise speed measurement. LDM301 laser distance sensors are ideal for measurement on surfaces or measurement targets with low reflectivity. The laser distance sensors offer a measurement range of 200 meters even when measuring on moving objects with a reflectivity of only 6% and become.
Technical details
Measurement performance
LDM4x
LDM7x
LDM301

Diffuse reflective target (10% Albedo)



≥ 40 m

≥ 70 m
≥ 200 m

Diffuse reflective target (80% Albedo)

≥ 100 m

≥ 125 m
≥ 400 m

Direct reflective target

bis zu 170 m



bis zu 270 m
bis zu 3.000 m

Operating modes

bis zu 50 Hz
bis zu 40 kHz
bis zu 2 / 10 kHz

Accuracy (1σ)

≥ 3 mm



≥ 60 mm
≥ 60 mm
Measurement precision (1σ)
≥ 1 mm

≥ 25 mm
≥ 25 mm
wavelength (nominal at 20°C)
~ 650 nm
~ 905 nm
~ 905nm
Laserclass (IEC 60825-1:2014)
2
1
1 (red pilot laser: 2)
Choose the laser rangefinder that fits your application:
We look forward to your enquiry and will be pleased to contact you!