RecommendFacebook Twitter LinkedIn
Filters & Gratings
Optical gratings: periodic structures for diffracting light
Jenoptik manufactures optical gratings, including the e²® pulse compression grating from a variety of materials including high laser damage threshold materials. Superior design combined with flexible manufacturing technologies provides excellent diffraction efficiency for your custom applications.
Digital neutral density filters: generate and control all types of intensity distributions
Digital neutral density filters generate accurately defined, one or two-dimensional transmission profiles, which can be tailored to your exact requirements.
Do you have any questions? Our experts are happy to help.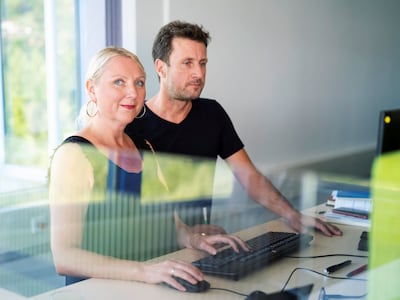 Enrico Piechotka
Global Product Group Manager
North America