Beam expanders increase or decrease the diameter of a laser beam. In doing so, they enable different components of an optical system to adapt to one another. For example, the diameter of the laser beam at the laser exit point can be adapted to the required diameter at the lens entry point. In particular, beam expanders are used in laser material processing. You can integrate all beam expanders into a variety of beam guiding systems with Jenoptik's F-theta objective lenses.
The beam expanders boast sturdy construction and compact housing. The lens elements do not rotate, even during a set-up change. That makes for particularly high beam stability. Moreover, the beam expanders are diffraction-limited: The diameter of the laser beam is limited only by the diffraction of the incident light. A zoom and focus scale is engraved on the beam expander, enabling you to make quick and easy adjustments by hand.
Benefits Beam Expander
High-precision: Optimized to deliver the level of precision required in laser material processing
Robust and compact: No rotation of lens elements during a setup modification
Optimized: Improved beam stability
Flexible: Expansion and divergence can be adjusted separately
Manual or motorized: New motorized version allows automation of the parameter settings.
Applications Beam Expander
Microelectronics: E.g. micro structuring of glass
Semiconductor industry: E.g. micromachining
Automotive industry: E.g. cutting and structuring composites
Medicine: E.g. removing gauze in therapeutic applications
Variable Beam Expander - manual adjustment
Variable Beam Expander - motorized adjustment
Beam Expander 1x-8x Motorized - Automated Configuration Setting with Smart Beam Expander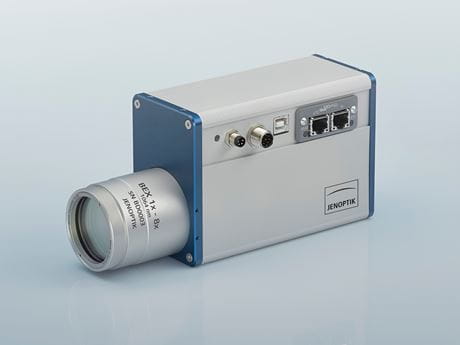 New motorized beam expander 1x-8x simplifies production steps in laser material processing
The motorized beam expander 1x-8x marks a move by Jenoptik to adapt its portfolio to industry market requirements and to focus on the critical parameters of time, quality, and ease of handling. The beam expansion can be continuously adjusted from 1x to 8x using software commands.
The optimal spot size is adjustable during the running process. The divergence of the laser beam can be precisely adjusted to achieve tolerance compensation in the entire system, for example to compensate for thermal effects. Controlling the divergence also makes it possible to change the position of the working plane, for instance for 3D processing.
The lenses do not rotate while the laser beam is reduced or increased in sizebut are moved within a linear guide, resulting in excellent beam stability and constantly high quality. These features also reduce set-up time and increase the efficiency in production.
The motorized beam expander is a perfect match for Jenoptik's F-theta lenses in the SilverlineTM series and can be used in a large number of beam guidance systems. Thanks to the appropriate software interfaces, the new motorized beam expander can be easily integrated into any laser material processing system.
Alignment Set
New Alignment Set for Beam Expander Integration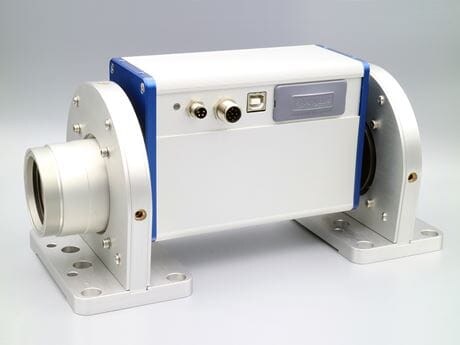 With the alignment set from Jenoptik, it is even easier to align optical beam expanders in the laser beam path, both during the initial set-up and during ongoing operation. The innovative clamping device for beam expanders is infinitely adjustable and is equipped with four-millimeter operating displacement and standardized screw connection. This means that the optical components can be aligned with one another more quickly and, at the same time, with high precision.

Four degrees of freedom are possible for beam expanders in the optical beam path using linear adjustment in the X and Y direction and angle adjustment in the X and Y direction, and these can also be combined with one another if required.
The alignment set is the ideal addition to the Jenoptik
Beam Expander 1x–4x Steadfast
Beam Expander 1x–8x as well as
the Motorized Beam Expander.
Machine integrators, contract manufacturers, and laboratories benefit from simple integration of the optical components into their laser systems and faster set-up.
Accessories
Bracket for machine installation

Fiber connectors & collimators

Turning cube for vertical installation
For more information on the accessories, please contact laseroptics.sales@jenoptik.com
Technical Data & Product Overview
Registered Design in DE 40 2016 001 282.4 | Registered in EU | Registered pending in CN, HK, IN, TW, IR (JP, KR, SG, US)
Granted Patent DE 10 2015 009 124 | Patent pending CN-, CZ-, KR-, US-Appl.
* For UV lasers, the LIDT values are valid for pulse durations > 10 ps. For shorter pulses please be advised to test.
Download Application Report
A
pplication report
Article published in PHOTONICS in Germany magazine, issue 2019
Please contact our experts for advice.