Stationary speed enforcement system: Increased road safety from permanently installed systems
Reliable systems to enforce vehicle speeds at accident black spots.
Stationary speed enforcement increases road safety at accident black spots and hazardous road sections such as bridges, motorways, tunnels, country roads and public buildings. Jenoptik specialists have designed different models for different applications and locations. Some are particularly compact and are therefore quick and easy to install in a permanently fixed external housing. Other systems are made to be extra robust. The advanced technology is then protected from extreme weather conditions such as heat, rain and storms as well as from sabotage.
State-of-the-art non-invasive laser and radar sensors means no modifications are required to road surfaces. This saves costs when the devices are being installed and maintained. The systems deliver precision measurements and high-resolution, legally admissible images, even in the dark and in weather-induced low visibility.
The systems can simultaneously measure speeds in both directions and over several lanes and differentiate between cars and trucks. Different speed limits can then be pre-set for different vehicle classes and lanes.
Jenoptik specialists will be pleased to advise you on which of its systems best meets the requirements at your location.
Benefits
Precise: Advanced laser and radar sensors reliably measure exact vehicle speeds.
High resolution: Camera and flash deliver clear images even on dark roads.
Legally admissible evidence: Images, measurements and vehicle classification are fully documented.
Saves costs: Low personnel effort.
Non-invasive: No modifications to roads required.
Flexible: Measurement systems can be used in different housings and applications thereby saving costs.
Versatile: The systems can also be used for mobile and semi-stationary applications.
Applications
Speed enforcement: Systems to achieve increased traffic safety.
Products
TraffiStar S350: Precision laser technology for speed enforcement
The TraffiStar S350 stationary speed enforcement system simultaneously monitors oncoming and outgoing vehicles across multiple lanes.
TraffiStar S350 records vehicle speeds using the latest laser technology. No modification to the roads is necessary, and the system is easy to install as a stationary unit within an exterior housing. It can be used as a mobile or semi-stationary system making it cost effective and flexible for speed enforcement purposes.
The laser technology is particularly precise and enables simultaneous speed measurement in both directions while differentiating between cars and trucks. Different speed limits can then be pre-set for different vehicle classes and lanes. TraffiStar S350 combines advanced laser technology with a smart camera and software to provide highly accurate measurements.
Benefits of TraffiStar S350
Precise: State-of-the-art laser technology and advanced software deliver precision measurements.
Non-invasive: No modifications to roads required.
Versatile: Different speed limits can be set for different vehicle classes and lanes.
Flexible: Suitable for both stationary, semi-stationary and mobile applications.
Legally admissible evidence: Measurements, vehicle classification and images are documented in detail and stored in encrypted form.
User friendly: The system is easy to install and operate.
Applications of TraffiStar S350
Speed enforcement: Robust, innovative and flexible system for stationary speed enforcement.
TraffiStar SR290, 390 and 590: Combined red light and speed enforcement
The TraffiStar SR290, 390 and 590 systems combine red light and speed enforcement. All three devices simultaneously detect speed and red light violations in both driving directions over multiple lanes. A camera, a radar sensor and a flash provide precise measurements and high-resolution images, even in the dark.
All three systems have versatile uses. They can also check whether vehicles stop at pedestrian crossings, make illegal turns, or jump red lights. No modification to the road surface is necessary to install the systems. The equipment detects traffic light signals either optically or via a cable.
The three systems differ mainly in their construction. Jenoptik specialists will be happy to advise you of which system best meets your requirements and is optimally suited for your application.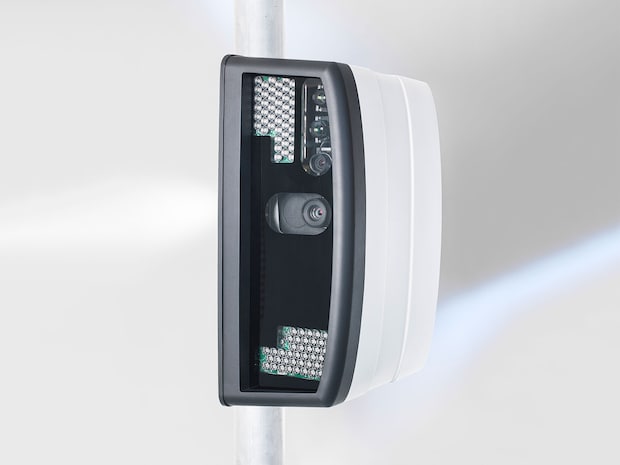 TraffiStar SR290
The TraffiStar SR290 is especially compact and lightweight (approx. 30 kg) due to all components being installed within one housing. It also monitors up to six lanes, can be integrated into the existing infrastructures, and is sabotage-proof due to its installation height. TraffiStar SR290 is suitable for red light and speed enforcement on up to two lanes. For driver identification or to monitor up to six lanes, an extra xenon flash can be added to the system.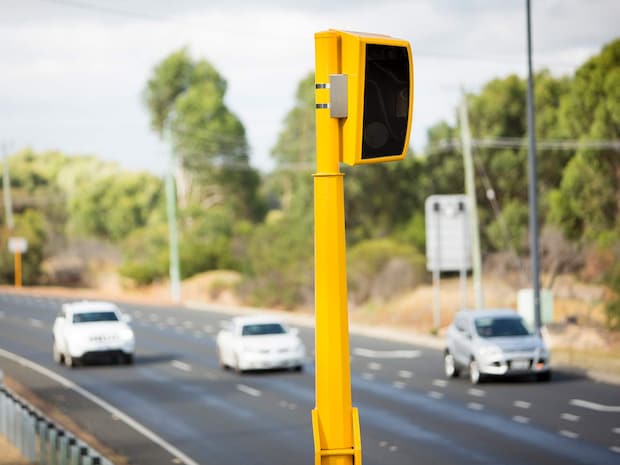 TraffiStar SR390
All core components of the TraffiStar SR390 are located in a MiniRack. This enables quick and easy switching between stationary and mobile use. The equipment has a lightweight approx. 35 kg construction and can monitor four to six lanes.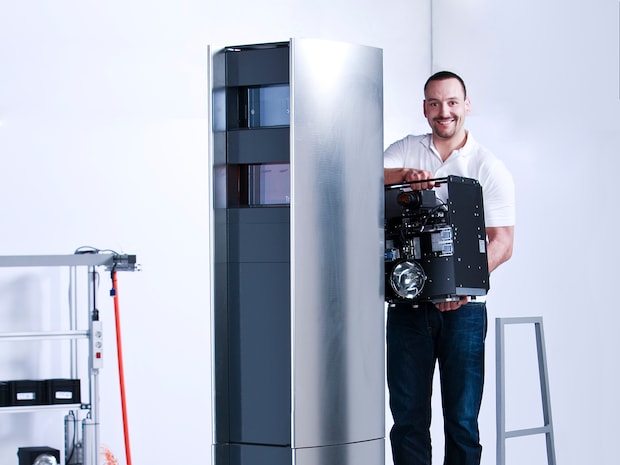 TraffiStar SR590
TraffiStar SR590 is solidly constructed and therefore well protected against vandalism, weather conditions and environmental effects. All the required components are enclosed within a lift system that is installed on a mast. A plug & play function enables quick and easy relocation of the lift systems.
TraffiStar SR520: Induction loops for speed measurement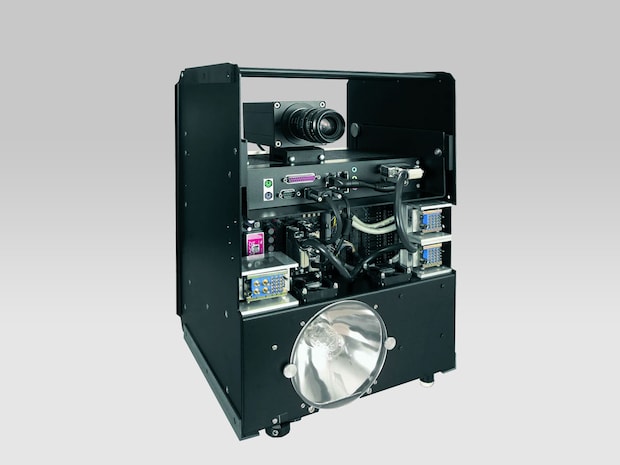 Speed enforcement using induction loops – TraffiStar SR520 is ideal for busy junctions and tunnels.
TraffiStar SR520 uses induction loops installed onto the roadway to measure vehicle speed. It is invasive technology that is particularly robust and has proven itself over decades of use in traffic enforcement. The system can also detect red light violations when required. At busy junctions and in tunnels, induction loops measure speed precisely and reliably across multiple lanes. The system can also recognise and classify different vehicles such as lorries and cars. The data is considered particularly reliable before courts due to measurements, vehicle classification, and the associated image being fully documented and stored in encrypted form. A sequence or video camera is optional to capture any offences pre and post violation.

TraffiStar SR520 is operable all year round regardless of weather conditions or environmental effects. The system is durable and requires minimum service. Plug & play technology enables easy removal of the system from one housing and installed in another, e.g. at a new location. This enables flexible speed enforcement and saves costs.
Benefits of TraffiStar SR520
Precise: Induction loops provide precision measurements.
Durable: Well protected against harsh weather, environmental impacts and sabotage.
Legally admissible evidence: Vehicle classification, images and measurements are stored in encrypted form and documented in detail.
Saves resources: Low personnel, operational and maintenance costs.
Flexible: User-friendly plug-in technology enables re-location at any time and saves costs.
Applications of TraffiStar SR520
Speed enforcement: Stationary speed measurement and simultaneous monitoring of red light violations.
Junctions: Ideal solution for busy, multi-lane junctions.
Tunnels: Suitable for monitoring tunnels.
VECTOR SR: Compact and non-invasive system for red light and speed enforcement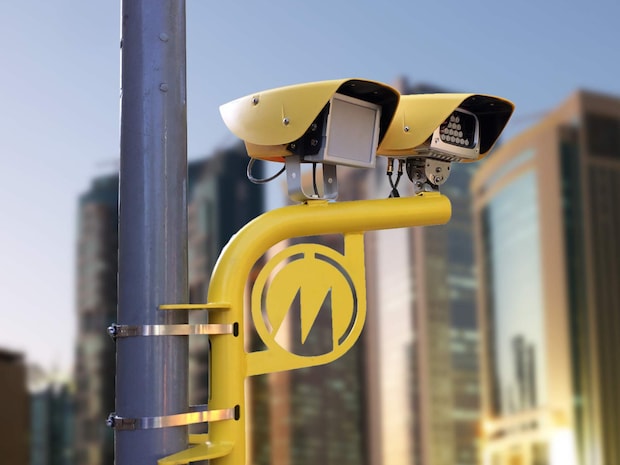 Exact, compact and quick to install: Jenoptik's VECTOR SR system monitors road traffic reliably and effectively.
VECTOR SR is a video-based system for red light and speed enforcement with automatic number plate recognition. A traffic camera captures violations at traffic lights and level crossings as well as speeding vehicles. It has the major benefit of integrating all the communication technology into one compact camera. for flexible deployment.
Benefits of VECTOR SR
Precise: Jenoptik's proven radar technology helps the camera to deliver legally admissible image and video recordings, even at night and under bad weather conditions.
Non-invasive: Vector SR just requires a power connection. Light changes are detected optically by the system.
Precision: Measurements from Jenoptik's radar technology is validated by secondary independent and image-based evidence.
Compact: At less than eight kilograms, VECTOR SR is easy to install, e.g. on existing masts.
Versatile: Automatic number plate recognition (abbreviated to ANPR) enables VECTOR SR to be used for many different applications, e.g. civil security or statistical operations, traffic volume information, travel times, origins and destinations.
Applications of VECTOR SR
Traffic safety: Monitoring of red light violations at traffic lights and level crossings by optical traffic-light phase detection
Traffic safety: Speed monitoring on up to three lanes in both lane directions
Civil security: Automatic registration of number plates
Speed displays from Jenoptik
Speed displays increase driver awareness of their current speed.
Jenoptik speed displays can be used at schools, kindergartens and hospitals in towns and villages, at events, roadworks, main roads or motorways, to achieve increased road safety. A speed display ensures drivers instantly know whether they are speeding. The aim is to raise awareness.

Set up requires only one person and the displays are quick to configure. Speed measurement is based on state-of-the-art radar technology and functions from a distance of 150 metres. All speed displays have a 24-month manufacturer's warranty. They are robust, weather-resistant and have long service lives. Display brightness adjusts automatically to the ambient light allowing drivers to instantly see whether they are within speed limits.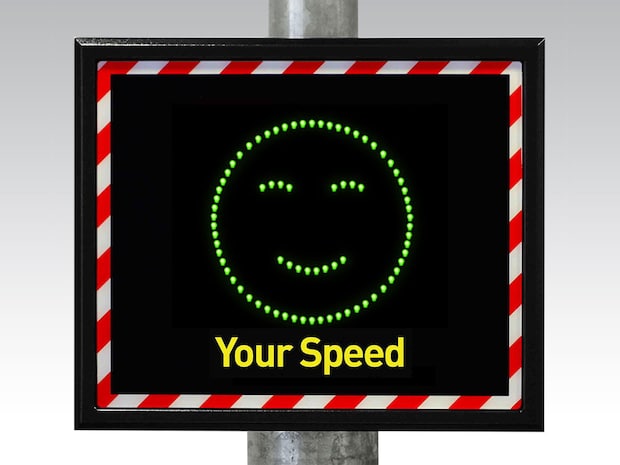 TEMPODIS 230S
TEMPODIS 230S speed display has a two-colour red/green display on which a smiley as well as the speed is shown. The 2-digit dialogue display has display height of 23 centimetres. TEMPODIS 230S can store data on up to 40 million vehicles. Such data includes date and time, speed, direction of travel and number of vehicles. The data can be quickly and simply evaluated using the Tempoview software. A dual limit function enables different speed limits to be set according to the time of the day. The housing is made of powder-coated, laser-welded aluminium. The speed display is optionally powered by rechargeable batteries, 230 mains voltage, street lights or solar panels.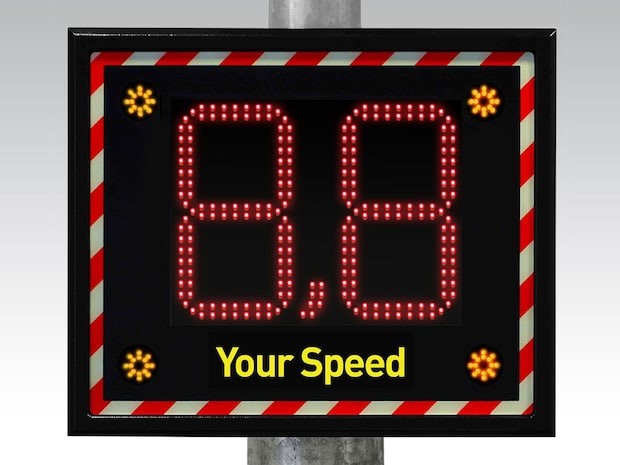 TEMPODIS 230SI
TEMPODIS 230SI has the same display features as TEMPODIS 230S while also being equipped with four additional orange warning lights. External equipment such as a flash or camera can also be added via an interface for precision speed measurement and documentation of speeding offences.
Do you have any questions? We will be happy to help!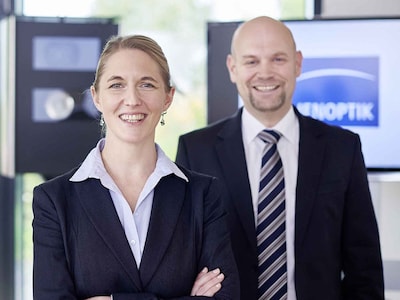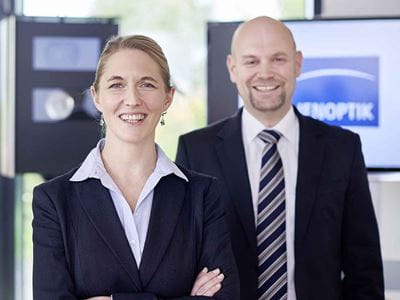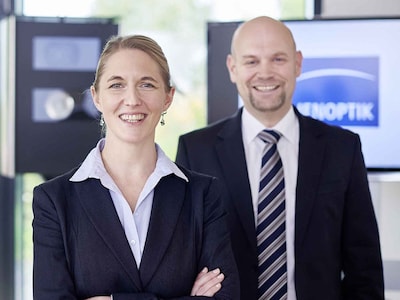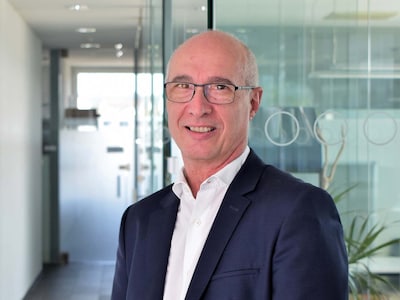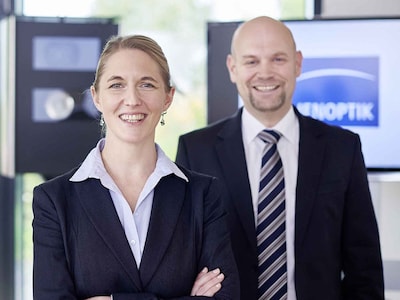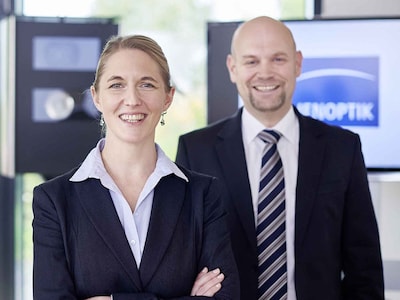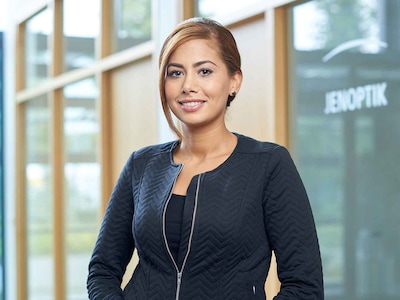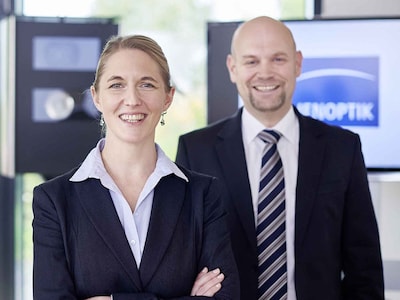 Sales Australia
Sales Austria
Sales Belgium
Sales Canada
Sales Switzerland
Sales China
Sales United Kingdom
Sales United States