RecommendFacebook Twitter LinkedIn
Stationary speed enforcement system: Increased road safety from permanently installed systems
Reliable systems to enforce vehicle speeds at accident black spots.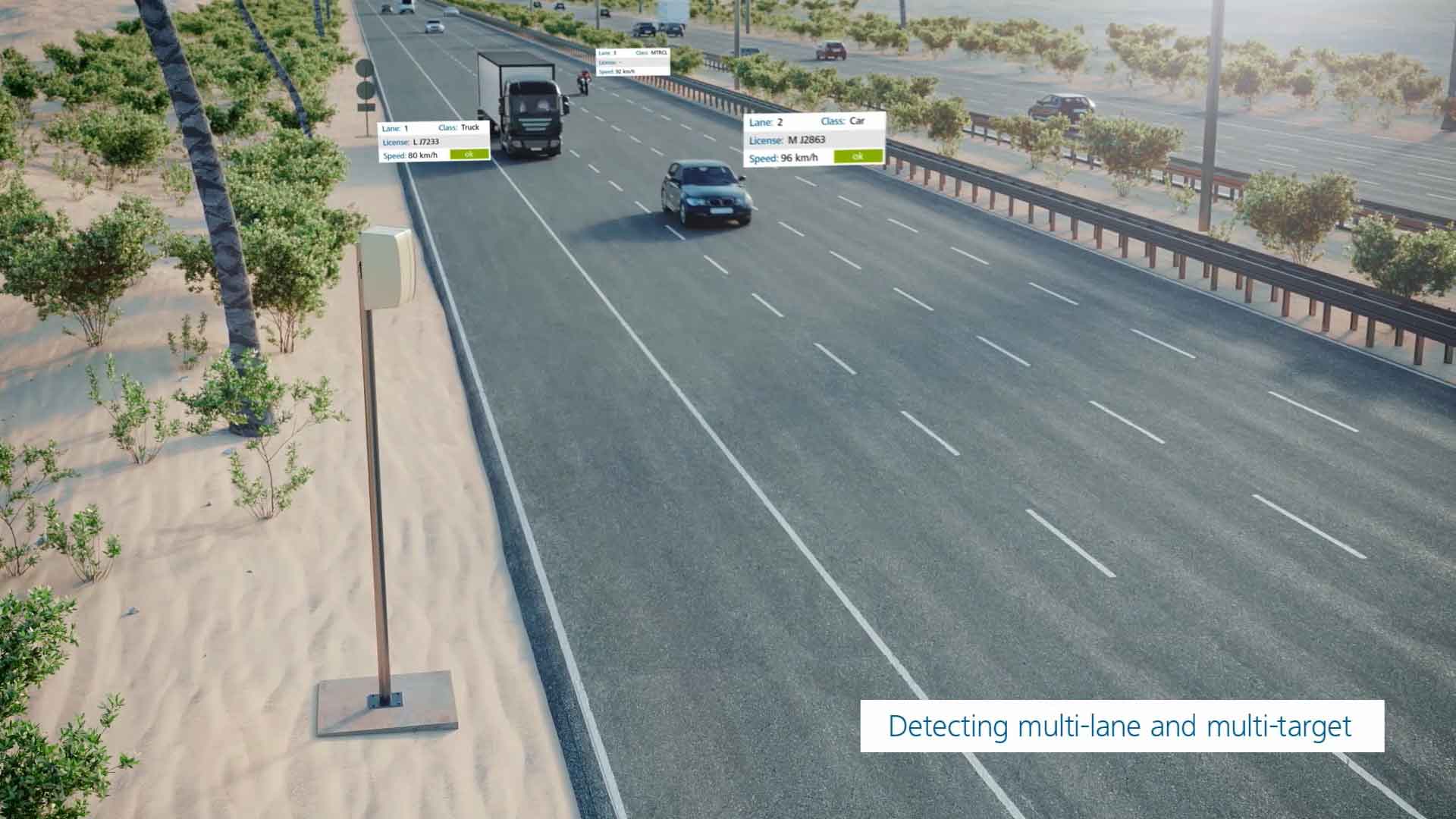 Stationary speed enforcement increases road safety at accident black spots and hazardous road sections such as bridges, motorways, tunnels, country roads and public buildings. Jenoptik specialists have designed different models for different applications and locations. Some are particularly compact and are therefore quick and easy to install in a permanently fixed external housing. Other systems are made to be extra robust. The advanced technology is then protected from extreme weather conditions such as heat, rain and storms as well as from sabotage.
State-of-the-art non-invasive laser and radar sensors means no modifications are required to road surfaces. This saves costs when the devices are being installed and maintained. The systems deliver precision measurements and high-resolution, legally admissible images, even in the dark and in weather-induced low visibility.
The systems can simultaneously measure speeds in both directions and over several lanes and differentiate between cars, trucks and motorcycles. Different speed limits can then be pre-set for different vehicle classes and lanes.
Jenoptik specialists will be pleased to advise you on which of its systems best meets the requirements at your location.
Benefits
Precise: Advanced laser and radar sensors reliably measure exact vehicle speeds.
High resolution: Camera and flash deliver clear images even on dark roads.
Legally admissible evidence: Images, measurements and vehicle classification are fully documented.
Saves costs: Low personnel effort.
Non-invasive: No modifications to roads required.
Flexible: Measurement systems can be used in different housings and applications thereby saving costs.
Versatile: The systems can also be used for mobile and semi-stationary applications.
Applications
Speed enforcement: Systems to achieve increased traffic safety.
Products
TraffiStar S350: Precision laser technology for speed enforcement
TraffiStar SR290, 390 and 590: Combined red light and speed enforcement
TraffiStar SR520: Induction loops for speed measurement
VECTOR SR: Compact and non-invasive system for red light and speed enforcement
Speed displays from Jenoptik
Do you have any questions? We will be happy to help!