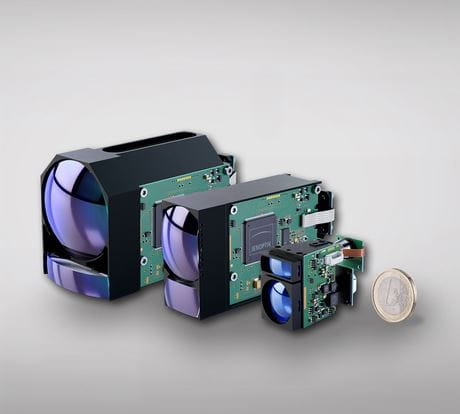 Jenoptik's diode laser rangefinder modules (DLEM) measure distances to targets precisely and with a range of up to 20 kilometers. With their compact design and low weight of 25 to 160 grams, the devices of the DLEM family are the smallest and lightest rangefinders in their range class.
They are very efficient and consume very little energy in stand-by and operation mode. This makes them perfect for integration into mobile and handheld systems, for example portable observation devices.
The modules operate with 1.5 micron diode lasers and are eye-safe. The wavelength is not visible to the human eye or to image intensifiers. The devices are therefore ideal for tactical use. The laser rangefinders measure a wide variety of targets extremely precise and very quickly – even in poor visibility and under extreme temperatures.
The devices of Jenoptik's DLEM series share the same communication interface. This allows you to use the control software for your devices across all models.
Advantages
Robust: High shock resistance and wide operating temperature range
Compact: Extremely light and small size of customer solutions possible
Durable: Low failure rates and high MTBF reduce total cost of ownership for the integrator
Energy-efficient: Low power consumption conserves battery and thus extends operating times
Continuous measurement: Track targets thanks to continuous distance measurement at up to 25 Hz
Symmetrical beam divergence: Eliminates the need for a preferred mounting position and increases integration flexibility
Technologically mature: More than 40 years of experience in the development of laser rangefinders from Jenoptik

Fields of application
Observation systems
Sensor boxes for vehicles, ships and aircraft
Targeting optics
Fire control systems
Electro-optic tracking systems
Satellites and space applications
Do you have questions? Please contact us for information!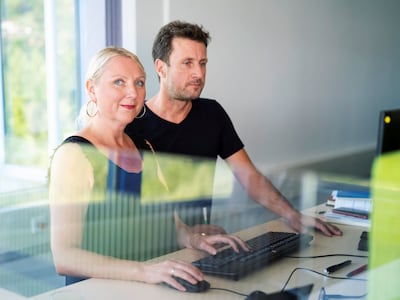 Sales Laser Rangefinders
North America
Jeffrey Ong