RecommendFacebook Twitter LinkedIn
FAQ (Frequently Asked Questions) to JENOPTIK GRYPHAX®
On the following pages, we have compiled important questions & answers on a wide range of subjects.
Have a look at your FAQ.
Maybe you can find the suitable answer to your question.
Otherwise you can contact our support-team for any help: progres.os@jenoptik.com or by phone +49 3641 65-3984
General
Where can I find the serial number of my camera?
You can find the serial number of your camera on the type label. The type label is positioned next to the other ports of your device. You can see the serial number below the product name of your device. Use your individual serial number to get the suitable software and updates for your camera.
Where can I find the USB cable for my camera?
You can find your USB cable together with your camera in the packaging. Below the packaging as itself you can find a slipcase which includes also the cable. Take it from there and connect the cable by using the quick-start-guide with your computer.


Where can I get the current updates for my software?
The latest updates for your software are available free of charge in our download portal. Simply register and download.
If you have any questions or problems, please contact our support team!
Which advantage do I have by using the USB 3.0 interface?
The new USB 3.0 interface enables you to transfer your data considerably faster than before. For the right performance your computer should also have an USB 3.0 interface.


Which system requirements are important?
What do I have to consider when commissioning the camera for the first time?
How to check and update camera firmware?
FAQ
Software Manual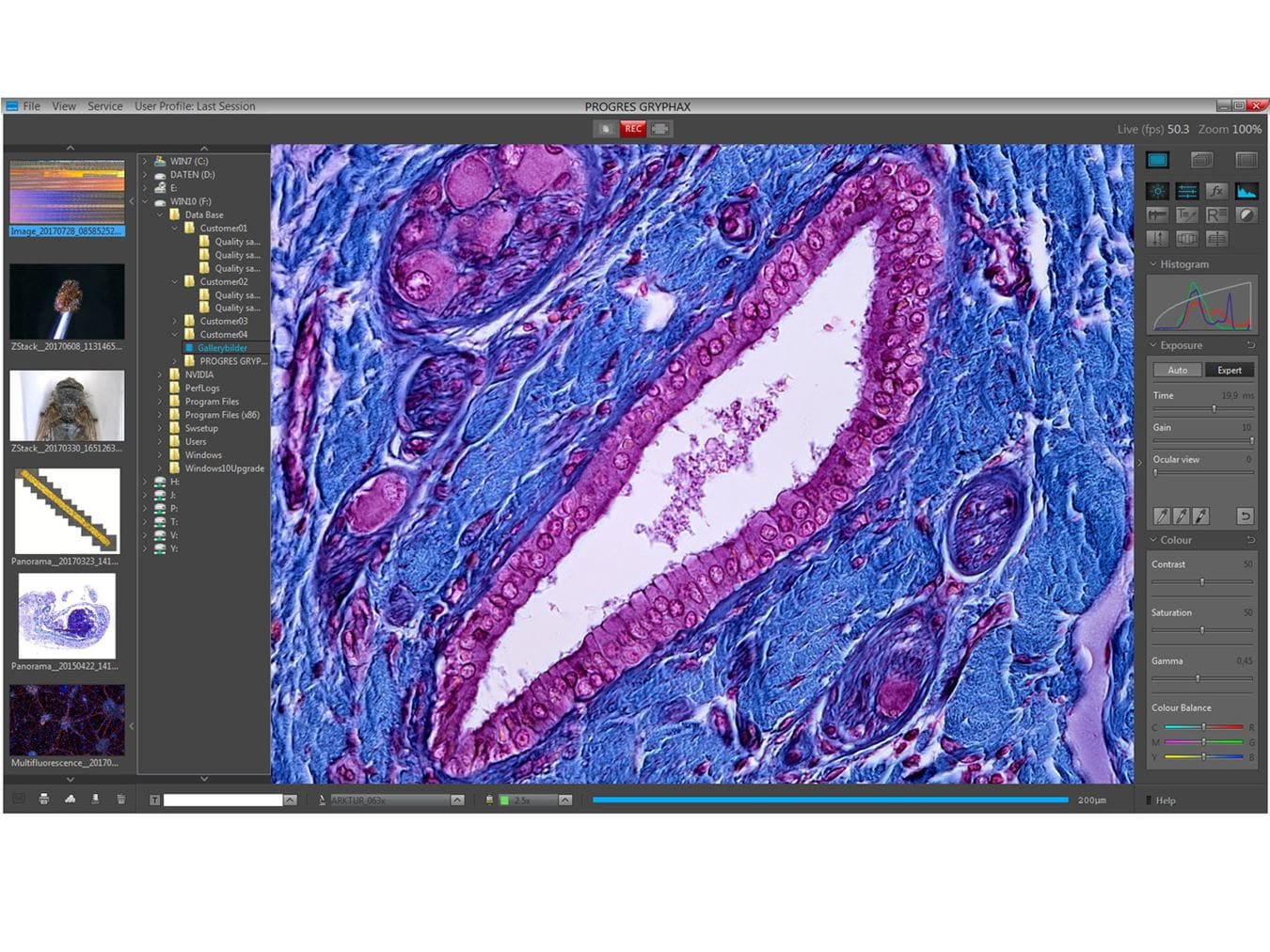 Software manual - separate chapters
Title bar
Gallery bar
Status bar
Tool bar
Software-third parties
Information to Microscope Cameras and Software:
Do you have any questions? Please contact us for advice.