RecommendMail Facebook LinkedIn
Major order in the field of semiconductor equipment
Multi-year framework agreement for semiconductor equipment in the upper double-digit million euro range concluded at the end of 2022.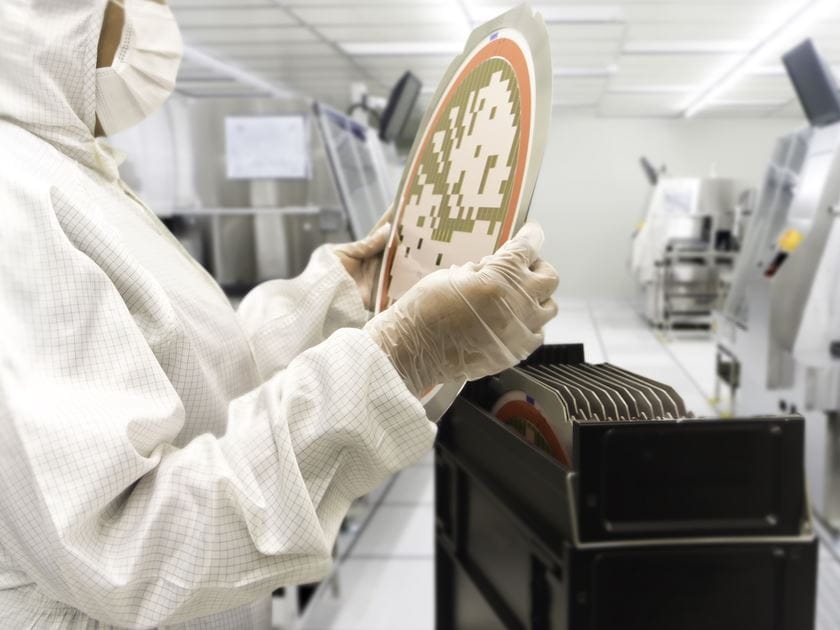 The Jenoptik photonics group concluded a framework agreement with a global technology group at the end of 2022 with a total volume in the upper double-digit million euro range and a term of three years. The contract covers the manufacture of complex micro-optical components used in semiconductor production facilities. Jenoptik has long been positioned as a reliable and competent development and systems partner in the global semiconductor equipment market.
Executive Board member and head of Jenoptik's Advanced Photonic Solutions division, Dr. Ralf Kuschnereit: "We are delighted that we were able to conclude the past year with such an important framework agreement. This underlines the high level of confidence of our long-standing customer and partner in Jenoptik's leading expertise in optical and photonic solutions in the field of semiconductor equipment."
Jenoptik has been experiencing increasing demand for optical components and systems for the semiconductor equipment industry for some time. Against this backdrop, in 2022 the Group began to significantly expand its manufacturing capacities in Dresden with the construction of a new high-tech factory. In future, micro-optical products will be manufactured here, which will mainly be used in systems for semiconductor lithography.
Images are available in the Jenoptik image database or via this direct link.
About Jenoptik
Optical technologies are the basis of our business: Jenoptik is a globally active photonics group and operates in the two divisions Advanced Photonic Solutions and Smart Mobility Solutions. Our key markets primarily include the semiconductor equipment industry, medical technology, automotive and mechanical engineering, and traffic. In the 2021 fiscal year, Jenoptik generated sales of 750.7m euros with its continuing business divisions.
The Jenoptik Advanced Photonic Solutions division is a globally active OEM provider of system solutions and products based on photonic technologies. The company combines comprehensive expertise in optics, laser technology, digital image processing, optoelectronics and software. Under the TRIOPTICS brand, Jenoptik offers optical measurement and manufacturing systems for the quality control of lenses, objectives and camera modules. The customers of the Advanced Photonic Solutions division include leading plant and machine manufacturers as well as equipment manufacturers in areas such as semiconductors, laser material processing, medical technology & life science, industrial automation, automotive & mobility, security and also scientific institutes. The systems, modules and components used there help customers to optimally master their future challenges with the help of optical and photonic technologies.