RecommendFacebook Twitter LinkedIn
Innovative red light camera systems for combined speed and red light enforcement
Jenoptik offers red light camera systems which can also be simultaneously used for speed enforcement, thereby increasing traffic safety.
Red light violations, illegal turning, driving in the wrong lanes and speeding are the main causes of fatal road traffic accidents, especially at junctions. By using Jenoptik's innovative and individually adapted red light camera systems, traffic can be monitored and infringements prosecuted while saving on resources. A single device can be used for all requirements. Traffic safety is then increased and accidents reduced.
The red light camera systems are based on state-of-the-art radar technology and induction loops combined with high-resolution cameras. These provide legally admissible images. The systems enables multiple lanes to be monitored simultaneously. Different speed limits can also be set for different vehicle types, e.g. cars and trucks. We offer devices that can be used flexibly for various purposes and at different types of location. Because every junction is different, we customise our products and services to meet individual needs.
Speed enforcement and monitoring of illegal turns at intersections
Monitoring of red light violations and lawful turning at red lights
Monitoring illegal turns
Serious accidents at junctions are often caused by illegal turning which can be reduced with the help of TraffiStar SR290, SR390 and SR590. The red light camera systems for combined speed and red light enforcement can also detect turning from lanes permitting ahead travel only. When a "trigger line" is crossed during illegal turning or U-turns, the violation is recorded as an image or video.
Capturing illegal turns at red lights
A green arrow at a junction permits right turns right at a red light after giving way. TraffiStar SR290, SR390 and SR590 identify vehicles that illegally drive ahead at red lights. The red light camera systems also check for speeding vehicles turning right, detecting whether one of the two offences has been committed and capturing it as an image or video.
Monitoring offences at pedestrian crossings
Crossings enable pedestrians to safely cross at junctions. Pedestrians are exposed to hazardous situations when a parked vehicle obstructs a crossing. The TraffiStar SR290, SR390 and SR590 detect vehicles that park at crossings or fail to stop at the stop markings. The systems capture the offences as images or videos.
Product overview of red light cameras
Products
TraffiStar SR290, 390 and 590: Red light and speed enforcement in a single system
Systems for speed and red light enforcement: Both are combined in a single unit in the TraffiStar SR290, 390 and 590 red light camera systems.
TraffiStar SR290, 390 and 590 are red light camera systems for combined red light and speed enforcement. All three are non-invasive and installation requires no modifications to roads. The red light camera systems comprise a camera, a radar sensor and a flash. They reliably detect speed and red light violations as well as illegal turns, legal turns at red lights, and pedestrian crossing violations. They also deliver high-resolution images, even in darkness and poor visibility.
Traffic can be monitored simultaneously in both directions. The red light camera systems can be connected optically or via a cable to the traffic light signal. The devices differ in their construction. Jenoptik specialists will be happy to advise you on which system best meets your requirements.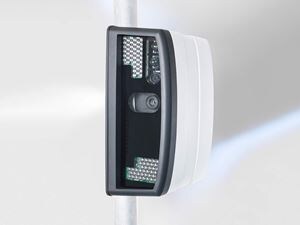 TraffiStar SR290
The TraffiStar SR290 is small, light and compact. All components are permanently installed in the housing which can be attached to existing infrastructures. Its high installation height makes the red light camera system sabotage-proof. TraffiStar SR290 is suitable for red light and speed enforcement across up to two lanes. An extra xenon flash can be added to the system to identify drivers and monitor up to six lanes.
TraffiStar SR390
The system components are located on a MiniRack rather than being fixed in the housing as in the TraffiStar SR290. Th components are then easy to exchange between different housing types and applications, such as for mobile deployments on tripods or inside vehicles. TraffiStar SR390 is also a lightweight at approx. 35 kg. The system enables monitoring across up to six lanes simultaneously.
TraffiStar SR590
TraffiStar SR590 is installed in a highly robust, solid housing providing excellent protection against environmental impacts, weather conditions and sabotage. All the required components are enclosed within a lift system installed on a mast. The system is quick to relocate via plug and play. TraffiStar SR590 is suitable for traffic enforcement across four to six lanes.
TraffiStar SR520: Induction loops for red light enforcement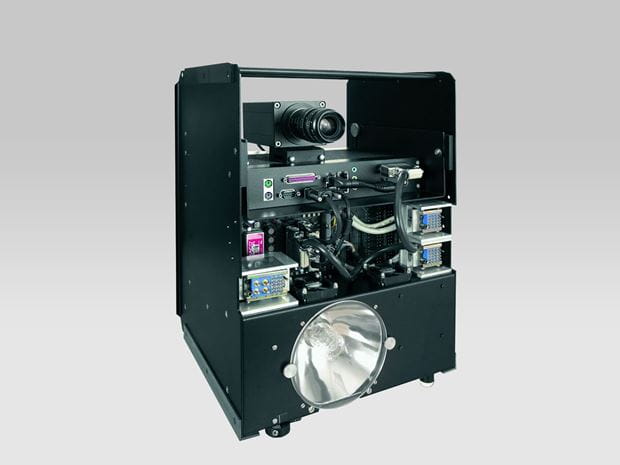 TraffiStar SR520 uses induction loops installed onto the roadway to record red light violations. The system can also be used for speed enforcement with simultaneous monitoring of both incoming and outgoing traffic. This increases traffic safety and helps to reduce accidents including at multi-lane junctions and in tunnels. The red light camera system is capable of distinguishing between different vehicle classes such as trucks and cars enabling different speed limits to be set. A sequence or video camera can be included to record events before and after a violation. TraffiStar SR520 records and encrypts legally admissible data.
The invasive technology has proven itself over decades in the field of traffic enforcement and has undergone continuous development. TraffiStar SR520 is powerful and particularly weather and sabotage resistant. It can operate 365 days a year, 24/7 with minimal servicing requirements. The systems are also easy to remove from existing housings and then relocated and reinstalled via plug and play. This saves on resources and costs.
Benefits of TraffiStar SR520
Reliable: Induction loops detect every red light violation.
Robust: Invasive technology is well protected against weather and sabotage.
Legally admissible: The data will be legally admissible as evidence before a court.
Saves costs: Saves on staff, operation and maintenance costs.
User friendly: Simple plug-in technology enables relocation at any time.
Applications of TraffiStar SR520
Red light enforcement: Detects red light violations and measure speeds.
VECTOR SR: Compact and non-invasive red light camera system for combined red light and speed enforcement
Exact, compact and quick to install: Jenoptik's VECTOR SR red light camera system monitors road traffic reliably and effectively.
VECTOR SR is a video-based system for red light and speed enforcement with automatic number plate recognition (ANPR). A red light camera captures violations at traffic lights and level crossings as well as speeding vehicles. It has the major benefit of integrating all communications technology into one compact camera for flexible deployment.
Benefits of VECTOR SR
Precise: Jenoptik's proven radar technology helps the red light camera to deliver legally admissible image and video recordings, even at night and under poor weather conditions.
Non-invasive: VECTOR SR requires only a power connection. Traffic light phases are detected optically by the red light camera system.
Precision: Measurements from Jenoptik's radar technology are validated by secondary independent and image-based evidence.
Compact: At less than eight kilograms, VECTOR SR is easy to install, e.g. on existing masts.
Versatile: ANPR gives VECTOR SR the potential to be used for many different applications, e.g. civil security or statistical operations, traffic volume information, travel times, starting points and destinations.
Applications of VECTOR SR
Monitoring of red light violations at traffic lights and level crossings by optical traffic-light phase detection.
Bi-directional speed monitoring across up to three lanes.
Automatic recording of number plates.
Benefits to you
Secure: State-of-the-art radar technology ensures high detection rates.
Legally admissible: The high-resolution vehicle images and associated documentation are legally admissible.
Versatile: The red light camera systems are suitable for a wide range of applications and locations.
Saves resources: Savings in time, costs and personnel for installation, maintenance and measurement operations.
Applications
Red light enforcement: Innovative red light camera systems that help to reduce accidents and improve traffic safety.
Speed enforcement: Innovative systems for speed enforcement.
Monitoring legal and illegal turning: To increase road safety.
Checking pedestrian crossings: Monitoring crossings at junctions.
Do you have any questions? We will be happy to help!
Sales Australia
Sales Austria
Sales Canada
Sales China
Sales Germany
Sales Netherlands
Sales United Kingdom
Sales United States