RecommendFacebook Twitter LinkedIn
Customer service: The services we provide
Jenoptik's customer service team is always available with support ranging from maintenance and repair services to annual calibration and training.
Customer service is a top priority for us. Jenoptik provides a wide range of customer services: Jenoptik technicians maintain and repair your measuring instruments to ensure error-free operation. Jenoptik training courses teach your personnel how to optimally operate our systems and capture measurements that will stand up in court. We also provide support for the annually required calibration of the instruments. On your behalf, we arrange appointments with the local standards office and support you with the official inspection.
Jenoptik customer service guarantees precision results and long service lives for your measuring instruments. Do you have any questions? Our customer service team will be happy to answer any enquiry!
Benefits
All-round service: Jenoptik's customer service provides support ranging from training staff and repairs through to calibration support.
Efficient: Jenoptik specialists provide a fast and reliable service to quickly make your measuring instruments available again.

Durable: Correct us of measuring instruments will provide you with years of precision data.
Applications
Authorities, private service providers and police: Our customer service supports projects in traffic safety projects.
An overview of our services
Calibration support: Support in calibrating your measuring systems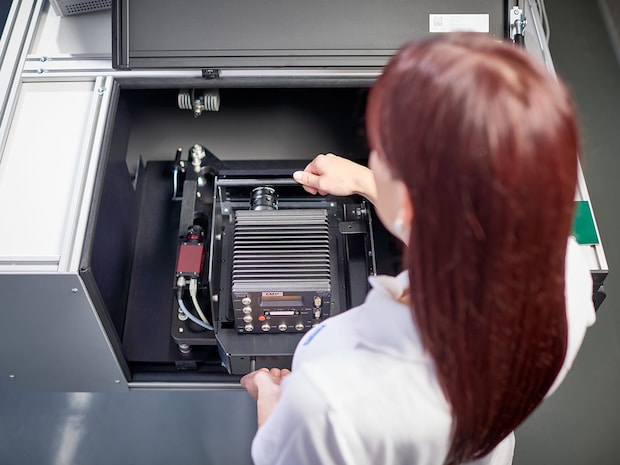 Regular calibration of traffic enforcement measuring systems means you get the data to prosecute violations in court.
Jenoptik technicians provide quick and reliable support to calibrate your traffic enforcement equipment. Only precision measurements can be used in court to prosecute traffic violations. The National Metrology Institute of Germany (PTB) therefore requires that measuring instruments are calibrated annually. Red light enforcement systems require calibration every two years.
Jenoptik prepares your systems for calibration and provides its technical knowledge to the relevant standards office. You are then guaranteed fast calibration and long service lives for your Jenoptik measuring instruments.
Benefits
Precision: Professional calibration guarantees precision measurements that can be used in court.
Competent: With their expertise, Jenoptik specialists support you and the official standards office.
Efficient: Jenoptik personnel provide a fast service to quickly make your measuring instruments available again.
Applications
Calibration support: Jenoptik technicians calibrate your traffic enforcement measuring instruments.
Remote maintenance using TeamViewer: Quick online help from our customer service team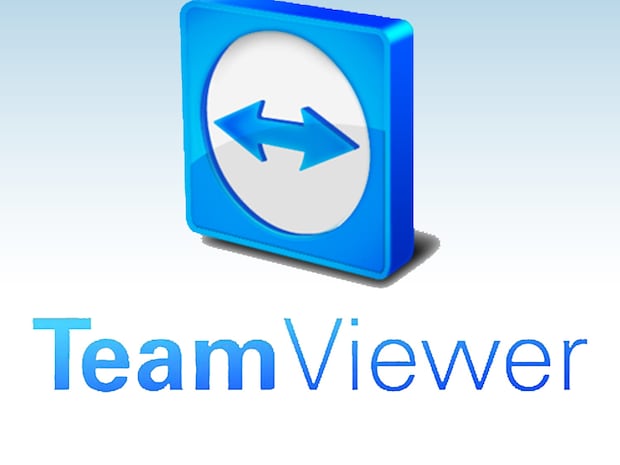 Our customer service provides quick and easy support via the internet. The TeamViewer software enables us to quickly rectify errors and malfunctions. Remote maintenance of your systems takes place online.
The desktop sharing software is very easy to use, connecting you to a Jenoptik technician via a secure internet server. The technician is then able to view the measuring instrument error messages displayed on your computer.
You retain full control because any access to your systems and the affected programs by our technicians can take place only with your express permission. You track every move the technician makes. Your computer and its data stored remain fully protected.
TeamViewer can be downloaded from our website with just a few clicks. Please call us if you require remote maintenance from a technician. Customer service is available Mondays to Fridays from 8 am to 4 pm.
Benefits
Fast: Jenoptik technicians detect and correct faults directly on your computer.
Free: You can download TeamViewer for free.
Secure: Your computer and your data remain protected from unauthorised access during remote maintenance.
Flexible: You can arrange a time that suits you.
Applications
Remote maintenance: Fast access to systems and programs to detect and fix errors.
Download
Ticketing system: Competent service via a ticketing system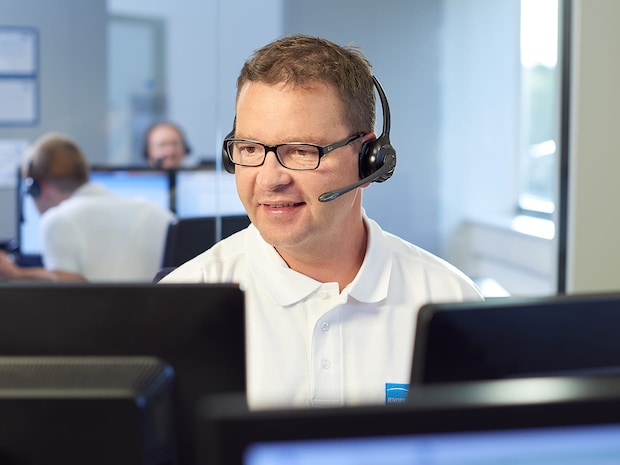 Jenoptik's online platform uses a ticketing system: Faults are then easy to report and track at any time.
Contact Jenoptik customer service quickly, easily and reliably via the online platform. Register in the ticketing system and Jenoptik specialists will process the request as quickly as possible.
After registering, you will receive an email from our customer service with a ticket number. The ticketing system provides you with your own personal point of contact. Your ticket's current status can be tracked at any time. We notify you by email about any updates or rectification of faults.
Customer satisfaction is a top priority. We want to improve our service and the ticketing system, so please complete a quick online survey as soon as your ticket has been resolved. The survey takes just two minutes. Your answers will enable us to provide an even better service in the future. 95 percent of customers are already satisfied with our service, but we want to do better.
Click here to go to the online platform.
Benefits
Available: The customer service can be contacted via the online platform from Mondays to Fridays,
8 am to 4 pm
Fast response: Your enquiry is automatically directed to the right person who will process it immediately.
High customer satisfaction: 95 percent of our customers are very satisfied with the ticketing system and our customer service.
Applications
Police and local authorities: You send a fault report directly to us via our ticketing system.
Do you have any questions? We will be happy to help!