RecommendFacebook Twitter LinkedIn
Igniting the spark
Back in February of 2018 we announced our new "Strategy 2022" – and just ten months later, in January 2019, we have already implemented the first key topics. The launch of our "Jenoptik – More Light" campaign was the starting point for our three strategic building blocks of "More Focus", "More Innovation", and "More International", which act as the foundation for Jenoptik's growth and transformation into a global, streamlined technology group by 2022.
The new organizational structure, which reflects this focus, took effect on January 1, 2019. All the divisions build on their shared expertise in optics, sensors, imaging, robotics, data analysis, and human-machine interfaces.
In contrast to former structures, the divisions were formed not on the basis of technologies or markets, but on their underlying business models: The "Light & Optics" division consolidates our OEM business with optical and micro-optical systems. The "Light & Production" division delivers efficient production solutions to industrial customers. And the "Light & Safety" division combines products and services relating to all aspects of safety on our roads and in our cities – primarily for public sector clients.
The fourth division, VINCORION, is dedicated to our mechatronics business.The new brand for our mechatronics business was launched in September 2018.
VINCORION stands for strength, confidence, trust, and expertise. VINCORION offers custom technological solutions for demanding and strictly regulated markets in the security, defense, aviation, and rail industries.
At the same time, this sharpens Jenoptik's brand image, which since February 2019 has positioned the company as a leading supplier of photonic applications with the "More Light" slogan.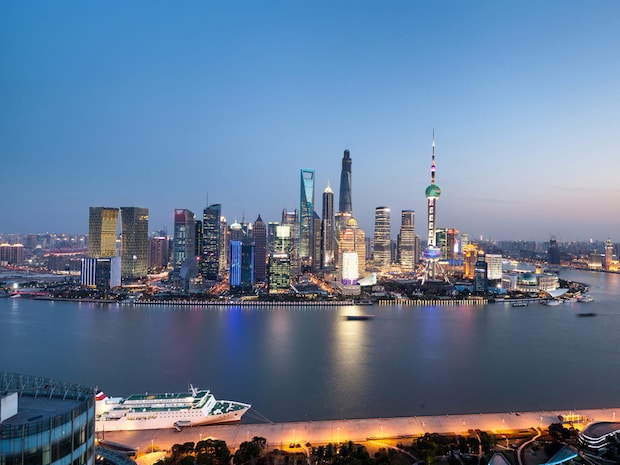 The realignment of our business in Asia will focus primarily on China with a new leadership team that, together with local employees, will expand our business throughout the continent.
A new organizational structure with clear responsibilities to reduce intra-company complexity is set to simplify cooperation.
We understand "More Focus" to mean concentrating on our core competencies in photonics and thus also on the photonics growth markets. "More Focus", however, also means that our actions are based on specific priorities. Our three key issues in 2018 were: establishing a new corporate structure for the overall Group, a new brand for our mechatronics business as well as reorganizing our Asian business. For all three projects, we can safely say: mission accomplished.