RecommendFacebook Twitter LinkedIn
Smart Growth
Prodomax Automation Ltd., based in Canada, has been part of the Jenoptik Group since summer 2018. The acquisition was the largest that Jenoptik has made in recent years and ideally complements the technology portfolio of the Light & Production division. This enables us to offer our automotive customers increasingly integrated solutions.
Over the last years, Jenoptik has firmly established itself as a key supplier in the global automotive market with its state-of-the-art laser material processing technologies. Together with Prodomax we now expand our solutions portfolio step by step by complete production lines. More than 200 Prodomax employees design and manufacture automated production lines and implement them in the manufacturing environment of our customers.
The know-how of Prodomax and of Five Lakes Automation, acquired in 2017, will be particularly important for our strategic development and sustainable growth of our North American automotive business. Moreover, we want to transfer our offering of integrated and flexible solutions for laser processing and process automation gradually to other strategic industries.
Thanks to the worldwide Jenoptik network extending beyond North America, Prodomax will in future also address customers in Europe and Asia – and that will substantiate our corporate strategy for further internationalization. The distance between Prodomax in Barrie, Ontario, Canada, and the Jenoptik campus in Rochester Hills, Michigan, USA, our site for industrial metrology and the laser systems business, is quite close. Both sites are located in the heart of the North American automotive industry. Together, they can tap the potential of this industry even better.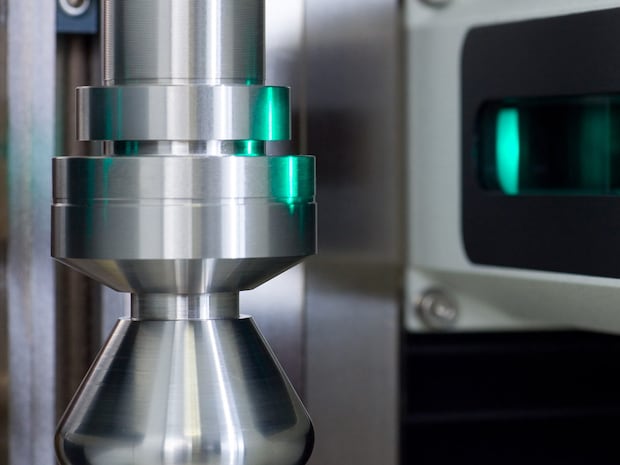 Specialist in the field of metrology
Our range of metrology and applications for industrial image processing has been strengthened since September 2018 by the acquisition of the Jena-based OTTO Group with its 2D and 3D inspection systems.
We are continuously taking further small and large steps to offer our global customers advanced manufacturing solutions.