Jenoptik acquires TRIOPTICS
The photonics group Jenoptik acquires TRIOPTICS, a leading international provider of test equipment for optical components and sensors in the digital sector. Customers benefit from complementary technology portfolios for growth markets such as mobility, virtual reality, connectivity and digital imaging. The closing on September 24, 2020 successfully completed the acquisition.
We welcome a new member to the global Jenoptik family, and extend a special, warm welcome to the employees of TRIOPTICS! The company, headquartered in Wedel near Hamburg, is a leading supplier of equipment for testing optical components and sensors. With its innovative test solutions TRIOPTICS is not only geographically present in attractive growth markets, but also sets global standards in the measurement and testing of optical applications with the highest precision. TRIOPTICS is an optimal addition to the know-how and portfolio of the Jenoptik Group.

With the acquisition of TRIOPTICS Jenoptik continues to pursue its business strategy:
Strengthening our photonics core competencies / focusing on optics and photonics
Expanding our research & development activities
Expanding our international presence
Accelerating growth
Improving profitability and cash flow
With the acquisition of TRIOPTICS the Jenoptik Group strengthens its focus on high-growth industries of the future and opens up an even greater range of applications in the digital world. Thanks to the combination of competencies in optics, industrial image processing and measurement technologies, both companies will be able to jointly expand their technological lead and gain market share. We are focusing in particular on future-oriented markets for digitization, Virtual Reality (VR) and Augmented Reality (AR), consumer electronics, mobility and autonomous driving – applications that rely on precision optics, optical sensor technology and increasingly optimized image and data acquisition.
The acquisition of TRIOPTICS is a major step in Jenoptik's strategic development and in the process of focusing on optics and photonics. We are accelerating profitable growth, thus placing our business on a broader and more international footing. This transaction will allow us to offer our customers a more comprehensive range of products and services for applications in the digital sector.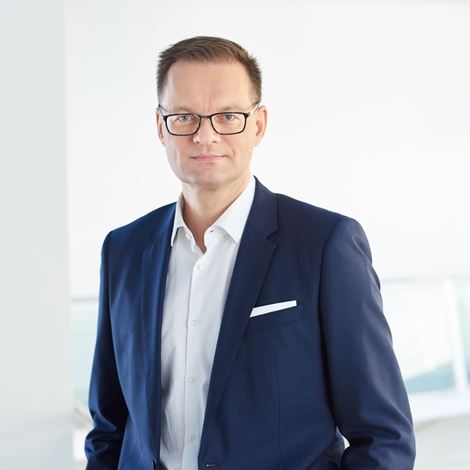 Improving market access and business scaling
With a strong presence and established access to key customers of TRIOPTICS, Jenoptik can expand existing market share in strategically important markets in the Asia/Pacific region, not least in China, Japan and Korea. Jenoptik also strengthens its position in California, known as a trendsetter in the digital sector, and in Florida. With TRIOPTICS's expertise we scale up our own test and metrology business and further expand the range of services for important US customers in the digital and communications sectors. We are convinced that within the Group the Light & Optics division in particular will benefit in its internationalization, market position with OEMs and the exploitation of cross-selling effects.
Building strengths, growing together
More information from the Jenoptik management
Stefan Traeger, Jenoptik President & CEO, and Ralf Kuschnereit, head of the Light & Optics division at Jenoptik, answer many questions about the acquisition. Topics in the interview are
the idea behind the deal (at about 0:30 min),

the TRIOPTICS business (at about 1:30 min),

the significance for market and customer access and technologies (at about 3:25 min)

synergies and innovations (at about 4:20 min)

future cooperation and integration (at about 5:50 min)
next steps (at about 7:10 min)
The interview is 9 minutes long and available in English only.
Growth drivers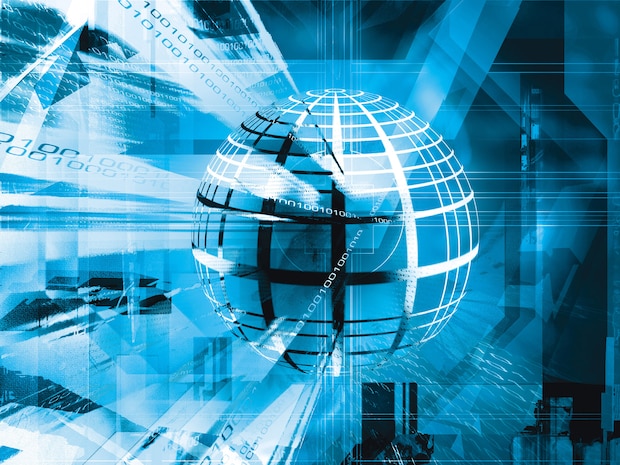 Together, Jenoptik and TRIOPTICS will serve future markets and megatrends that not only create competitive advantages for customers but also advance social progress:
Digitization of our society at work and leisure
3D sensing
Internet of Things
E-Mobility, autonomous driving
Security
Factory automation, machine vision
Smart & Advanced Manufacturing
Health & wellness, digital medicine
Environmental protection and sustainability
FAQ
Who is TRIOPTICS?
TRIOPTICS is a leading international supplier of test equipment and manufacturing systems for optical components and sensors to the digital sector. The company, based in Wedel near Hamburg, has over 400 employees worldwide – of which around 100 are active in research and development –, and in 2019 generated revenue of around 80 million euros, with an operating margin before depreciation of around 27 %. Over the last four years, the company achieved on average annual growth (CAGR) of 17 percent. Since its founding in 1991, TRIOPTICS has developed proprietary technologies for global customers in attractive growth markets. TRIOPTICS has a very strong presence in European and Asian markets with own subsidiaries. The company generates more than half of its revenue from Asia.
Who is Jenoptik?
Jenoptik is a globally active technology group. Optical technologies are the basis cornerstone of our business. The majority of our products and services serve the global photonics market. Our customers are primarily companies in the semiconductor equipment industry, the automotive and automotive supplier industry, medical technology, security and defense technology and the aviation industry. In 2019 Jenoptik generated sales of 855.2 million euros. The Group's headquarters are in Jena, Thuringia. In addition to several major sites in Germany, Jenoptik is active in Europe, North America and Asia. JENOPTIK AG is listed on the German Stock Exchange in Frankfurt and is included in the SDax and TecDax, among other stock indices.
How much is the transaction worth?
The transaction takes place in two steps: First Jenoptik will take over 75 percent of the shares. The remaining 25 percent will be acquired on December 31, 2021, subject to conditions precedent. It has been agreed not to disclose the exact purchase price.
Does the Management change?
CEO, Eugen Dumitrescu, and CTO, Stefan Krey, will continue to work in their positions for TRIOPTICS under the Jenoptik Group.
What about the TRIOPTICS brand?
The TRIOPTICS brand is world renowned. It will be retained and will represent the test equipment business within the Jenoptik Group. We intend to preserve the valuable brand DNA of the company since it will continue to achieve significant innovations in the photonics market.
What are the next steps?
We have just signed an agreement to merge the two companies. Following that, further legal steps must be taken. For example, we must receive the approval from the German antitrust authorities. We then want to exploit synergies in the many markets mentioned and grow together.
It is planned to establish TRIOPTICS's business within our Light & Optics Division as a fourth, new Strategic Business Unit (SBU) alongside "Semiconductor & Advanced Manufacturing", "Biophotonics" and "Industry".
Within the group of companies - not only because of the stock exchange listing of Jenoptik - certain processes and central functions such as accounting, IT security and compliance will be adapted at TRIOPTICS. However, the operating business will continue as usual with maintained focus on the photonics expertise of the employees and the comprehensive technology portfolio for future markets.
We greatly appreciate the strength of the company and the TRIOPTICS brand. We want to grow and create added value that moves us forward together. We look forward to future cooperation under our vision of "More Light" - our motto for development as a focused, international photonics group.


This website can contain forward-looking statements that are based on current expectations and certain assumptions of the management of the Jenoptik Group. A variety of known and unknown risks, uncertainties and other factors can cause the actual results, the financial situation, the development or the performance of the company to be materially different from the announced forward-looking statements. Such factors can be, among others, pandemic diseases, changes in currency exchange rates and interest rates, the introduction of competing products or the change of the business strategy. The company does not assume any obligation to update such forward-looking statements on this website in the light of future developments.
Contact us for further information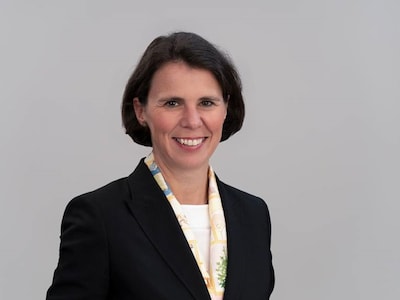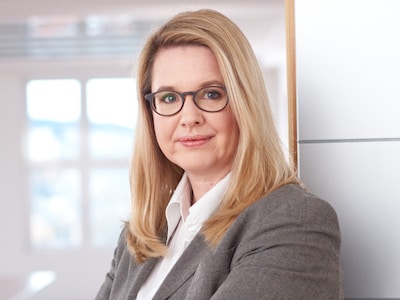 Leslie Iltgen
Head of Investor Relations & Corporate Communications
Katrin Lauterbach
Corporate Communications and Marketing