RecommendFacebook Twitter LinkedIn
Measuring road traffic speeds requires trained personnel. We have a wide range of courses for all our speed enforcement systems. You will quickly and easily learn how to correctly and precisely use the measuring instruments. The courses are aimed at personnel working for the authorities and the police and include training for both operators and evaluators. Operator training courses are classroom-based, teaching you everything you need to know about our systems. We can also arrange individual training courses tailored to your specific requirements, held either at one of our branches or at your premises.
Training for evaluators is available as flexible online courses made up of various modules. You will receive a certificate after completing the final test.
Do you have any questions? We will be happy to help!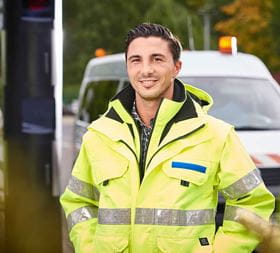 Customer Service