Jenoptik Group strengthens its position as a full-service provider of automated manufacturing solutions with the acquisition of INTEROB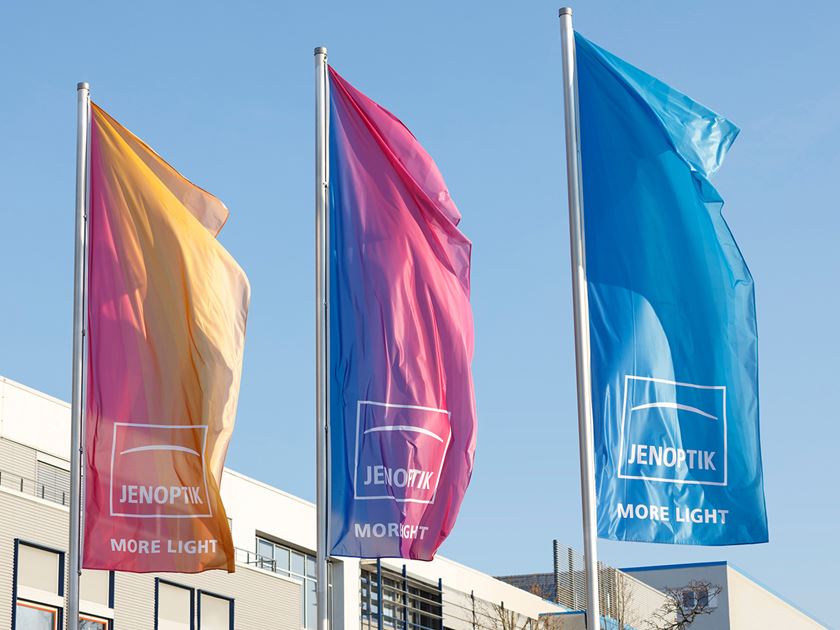 The Spanish company specializes in the design, construction and integration of customer-specific automation solutions and robotics applications.
With the takeover Jenoptik opens up additional regional and technological growth potential in the automotive industry.
Jenoptik has signed an agreement to acquire 100 percent of the shares in the Spanish company INTEROB. The contract was signed on January 25th, closing is expected in the coming weeks. The purchase price was slightly less than twice the revenue in 2019.
The company, based in Valladolid, Spain, was founded in 2001 and currently employs 54 staff. INTEROB specializes in tailor-made projects for plant planning, design, manufacture and integration of automation solutions and robotics applications with a focus on the automotive industry. The takeover strengthens the Jenoptik Group's position as a full-service provider of automated manufacturing solutions, which Jenoptik has built up with the two recent acquisitions of Five Lakes Automation (FLA) and Prodomax.
Similar to FLA and Prodomax, INTEROB designs automated production lines and sections and integrates them into the customer's production environment. Services and products around process engineering and implementation include plant layout, simulation, machine control and software design, robotic handling systems and transport devices. While Five Lakes Automation and Prodomax have so far concentrated almost exclusively on the North American market, INTEROB generates the majority of its revenue with renowned customers in the automotive industry in Spain, France, UK and Germany.
"With the acquisition of INTEROB and our range of services in automation, metrology and laser material processing, we are taking another significant step towards becoming an integrated supplier for highly developed production environments," says Stefan Traeger, President & CEO of JENOPTIK AG. "INTEROB, on the other hand, will not only benefit from Jenoptik's extensive know-how, but also from the Group's financial strength and global presence, which will create synergies in the areas of development, production, service and sales," Traeger continues.
The Spanish company will become part of Jenoptik's Light & Production and will thus strengthen its range of services in car body construction. "With this acquisition, we are consistently expanding our position as a strategic partner to the automotive industry for photonics-based smart manufacturing solutions," explains Martin Kuhnhen, head of the Light & Production division.
INTEROB will also gain access to the Jenoptik sales network in America. "Together with Jenoptik it will be possible for us to expand regionally by broadening our international activities with existing customers and also to win orders in new markets. In addition, we will extend our know-how to other manufacturing processes in automotive production and gradually transfer our competencies to other industries", say Carlos Gregorio Gómez Gómez and Juan Carlos Muñoz Bastida, Co-CEOs of INTEROB.
The Spanish company can look back on strong revenue growth and excellent operational efficiency. In fiscal year 2019 revenue amounted to around 22 million euros and profitability was well above the average for the Jenoptik Group. Jenoptik will consolidate revenue and earnings for 2020, including the effects of the purchase price allocation, pro rata temporis.
About Jenoptik
Jenoptik is a globally operating technology group. Optical technologies are the very basis of our business with the majority of our products and services being provided to the photonics market. Our key target markets primarily include the semiconductor equipment industry, the medical technology, automotive and mechanical engineering, traffic, aviation as well as the security and defense technology industries. Jenoptik has about 4,100 employees worldwide.
If you have any further questions, please contact: