RecommendMail Facebook Twitter LinkedIn
Further Jenoptik investments at Berlin Adlershof Technology Park
Jenoptik is again investing in equipment for its state-of-the-art production of semiconductor lasers.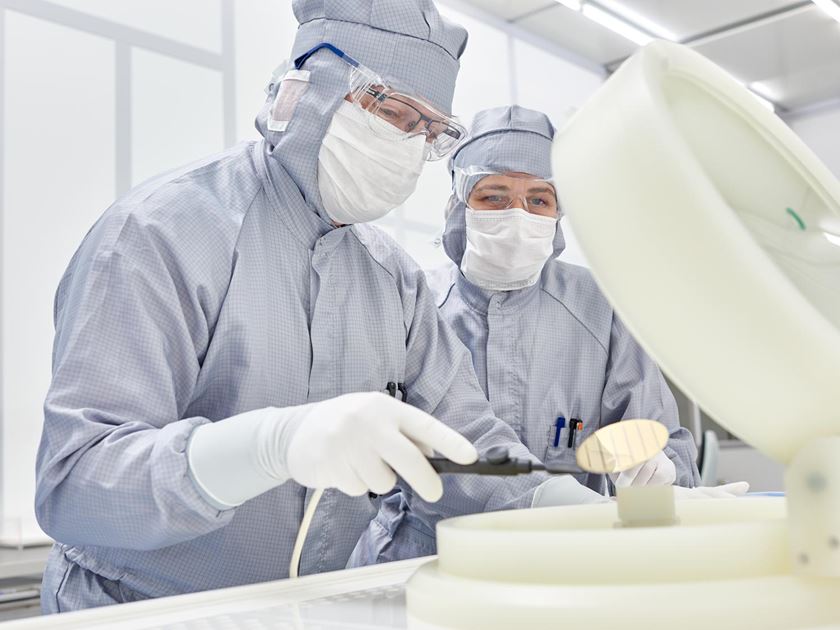 Jenoptik is equipping its Berlin location with further new high-tech facilities and is thus preparing itself for the planned capacity expansion of semiconductor material for high-power diode lasers. The production site in Berlin Adlershof specializes in semiconductor laser manufacturing. The production line includes epitaxy, wafer processing and facet coating. Investments are currently being made primarily in the front-end process of wafer processing and in facet coating.
Jenoptik will commission new metallization plants for wafer processing by the beginning of 2020 at the latest. These machines enable various metal layers to be applied to semiconductors by vapor deposition or sputtering. In addition, the so-called lift-off process will be modernized with a new machine. This serves to remove the photoresist mask after exposure on the semiconductors. For the final process step, the facet coating, Jenoptik will also be using a new plant and, simultaneously, a new technology starting in the fall of 2019. This will contribute more strongly to the stabilization and higher output power of laser bars.
The technical modernization of all systems allows for the production of laser diodes with a higher output power and improves reliability. "With the new investments, we want to expand the total production capacity, increase the value added in the process chain and accelerate the worldwide order processing of lasers", says site manager Dr. Jürgen Sebastian.
Jenoptik's semiconductor laser bars are mainly used in the fields of medical technology and life science, for example for hair removal, as well as for advanced manufacturing technologies. The investments also serve to address new markets, such as LiDAR sensors in the automotive industry. In the same way, global research and development projects in Europe, Asia and the USA can also be supported thanks to the new production equipment.
Jenoptik facility in Berlin
Jenoptik's laser production plant was established in 2002 when JENOPTIK Diode Lab GmbH was founded as a spin-off from the Ferdinand Braun Institute, Leibniz Institute for High Frequency Technology (FBH) in Berlin. In March of this year, all activities and businesses were transferred from JENOPTIK Diode Lab GmbH to JENOPTIK Optical Systems GmbH as part of the standardization of corporate structures and processes.
The complete process line for the production of semiconductor lasers takes place in clean rooms with class 100 and 1,000 (ISO 5 and 6) which meet the strict cleanliness requirements for the production of semiconductor lasers and wafers. The wafers are structured and processed into laser bars, which are then delivered to customers worldwide, processed into high-power diode lasers in Jena and integrated into laser systems.
In recent years, the production facility has developed into a state-of-the-art high-tech production facility as a result of various investments. Following an extensive expansion of the process line for the production of semiconductor lasers in 2012, an investment in a new stepper followed last year.
Images are available for download from the Jenoptik image database in the Light & Optics / Press gallery.
About Jenoptik and its Light & Optics division
Jenoptik is a globally operating technology group. Optical technologies are the very basis of our business with the majority of our products and services being provided to the photonics market. Our key target markets primarily include the semiconductor equipment industry, the medical technology, automotive and mechanical engineering, traffic, aviation as well as the security and defense technology industries. Jenoptik has about 4,000 employees worldwide.
The Light & Optics division is a global OEM supplier of solutions and products based on photonics technologies. Jenoptik provides a broad portfolio of technologies combined with deep experience of more than 25 years in the fields of optics, laser technology, digital imaging, opto-electronics and sensors. Our customers are leading machine and equipment suppliers working in areas such as semiconductor equipment, laser material processing, healthcare & life science, industrial automation, automotive & mobility and safety, as well as in research institutes. As a development and production partner, the Light & Optics division focuses on advancing cutting-edge technologies to improve our customers' system performance and ultimately realize product outcomes that reach new heights enabled by our highly-integrated photonic solutions. The systems, modules and components based on photonics technologies help our customers overcome their future challenges.
Contact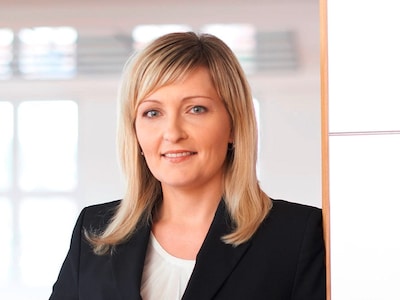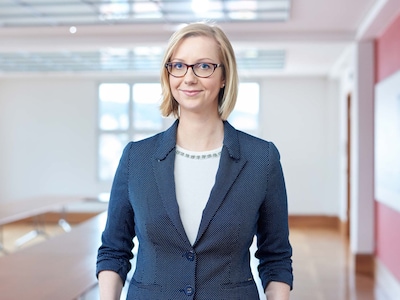 Denise Thim
Communications and Marketing
Cornelia Ehrler
Communications and Marketing